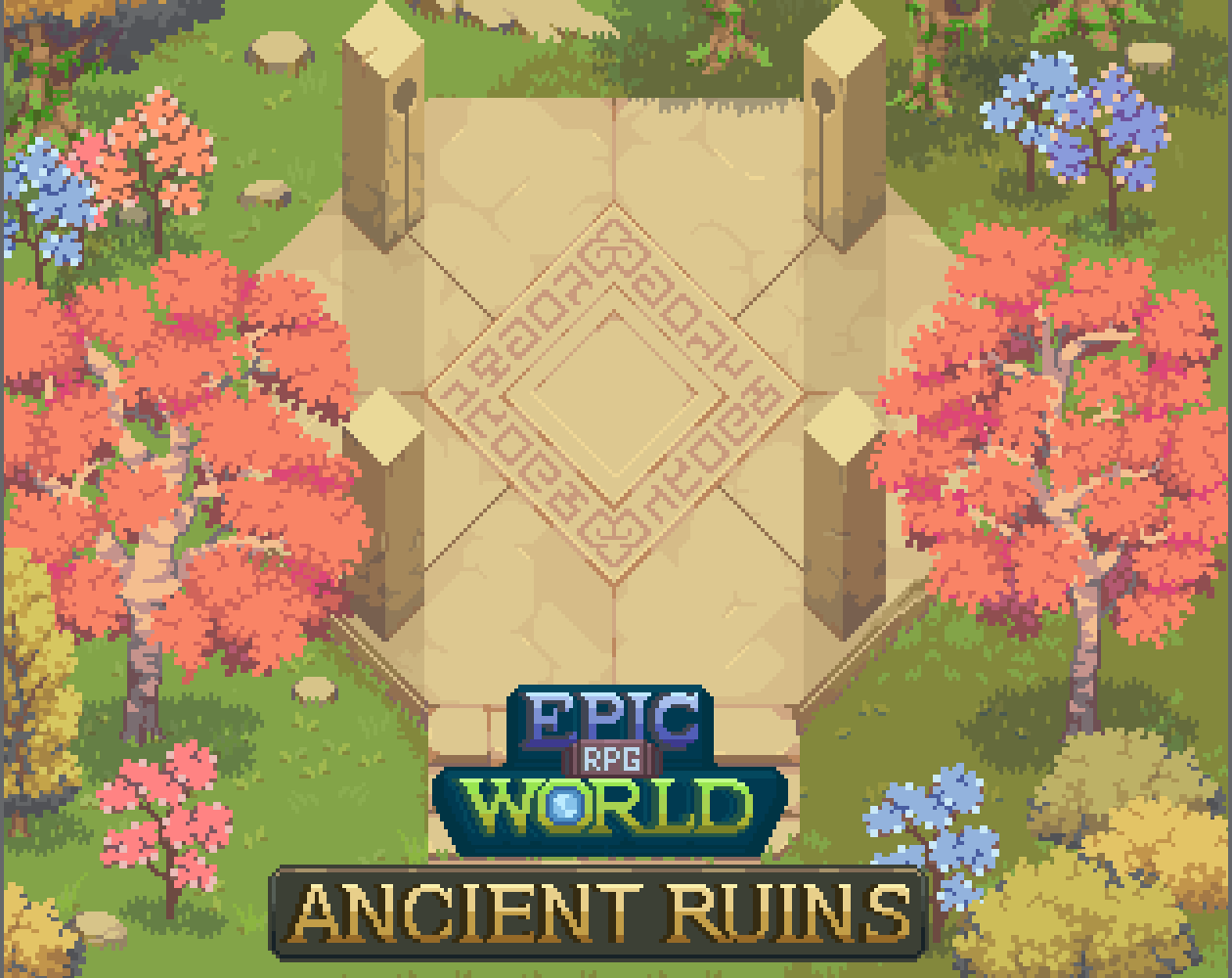 Epic RPG World Pack - [FREE Demo]Ancient Ruins
A downloadable asset pack
🏁 EPIC RPG World - Ancient Ruins (32x32)
The full pack has lots of variations for⭐TERRAINS, ⭐PROPS / DECORATION and cool⭐CHARACTERS !

You can see how the full version can look like by checking the mock up images posted in this page. You can check the full version here:
https://rafaelmatos.itch.io/epic-rpg-world-pack-ancient-ruins


Please, consider rating this asset as It helps a lot.

⭐What's in this FREE demo?
➥ You can check what tiles and props are in this Demo version by looking for the 'FREE Demo Tileset' and 'FREE Demo Props' images.
➥ The character (NPC) you find in the mockup image is also part of the free demo.
➥ The auto-tile support is also setup and ready to use (TiledMap Editor) with dozens of tiles in this free demo and hundreds of tiles in the full version.
⭐FUTURE ROADMAP FOR THE 'EPIC RPG WORLD' SERIES

➥ Grass Land
➥ Cemetery
➥ Crypt
➥ Ancient Ruins (full version) ✔
➥ Sewers
➥ Old Prison
➥ The Depths of the Fortress
➥ The Great Citadel
Extra packs (requests) ⏳
➥ Lava/Volcanic area
➥ The Village
➥ Mountainous area (Asian style)
➥ Desert

*These themes are subjected to change based on people's feedback.



✍️ ABOUT THE LICENSE

➥This asset pack is free for personal and commercial use in your project (NFT's are not alowed)
➥ You can not use this asset as database for AI training.
➥You may modify the asset at your wish for your project.
➥You can not repackage, redistribute or resell the assets, modified or not.
➥Credit is not needed but much appreciated.
(if you have any question or need a custom license, feel free to contact me)
❤️ SUPPORT

Your support helps in the development of this asset and all future assets of this series.



Please, consider rating this asset as It helps a lot.
👋 CONTACT
E-mail: rafa.pixell@gmail.com
*To make a REQUEST💬, post a comment on this page or via Discord.
❤️ Thank you for downloading EPIC RPG World - Ancient Ruins ❤️

➥ If you've purchased this asset, please, rate this asset and follow me here on itch, It helps a lot. Would also be great to hear from you on my twitter. Share this page and mention @RafaRPM_ there so I can get a notification about your tweet. Thank you again!
Download
Download
EPIC RPG World Pack - [FREE Demo]Ancient Ruins.zip
607 kB