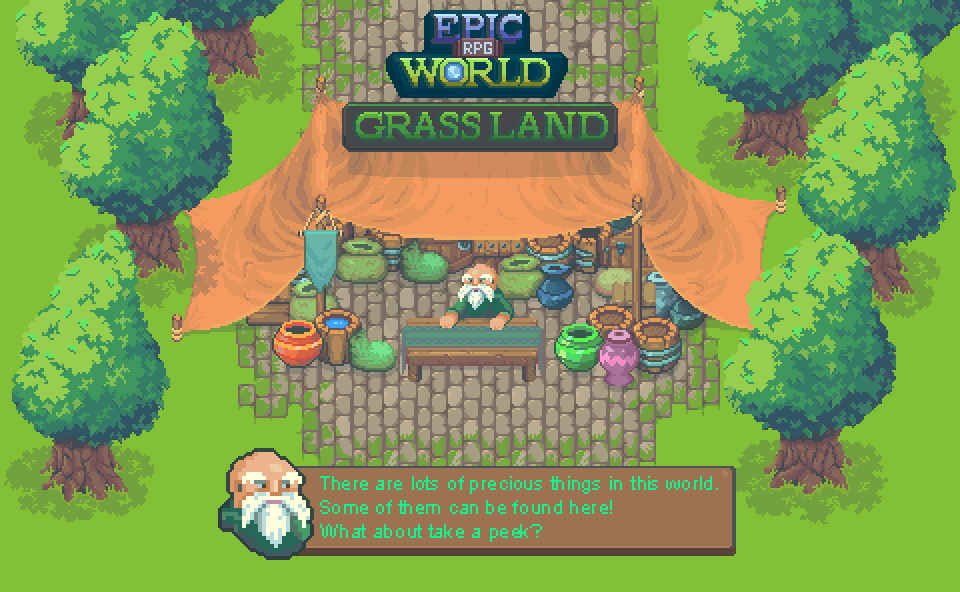 Epic RPG World Pack - Grass Land
Grass Land now supports auto-tile and is ready to use!
---
Hello guys!
As expected, here is the auto-tile update. Just like the Crypt Pack, everything is setup for you and ready to use. I also added missing tiles in order to have better auto-tiling results. A quick video demonstrating the use of the auto-tile is also provided.
The next asset pack to receive the auto-tile update is the Cemetery Pack.
Again, thank you so much for the support and I wish you all a merry Christmas and a happy new year! 🥳🥳
Files
EPIC RPG World Pack - Grass Land V. 1.4.rar
11 MB
Dec 28, 2021
Get Epic RPG World Pack - Grass Land