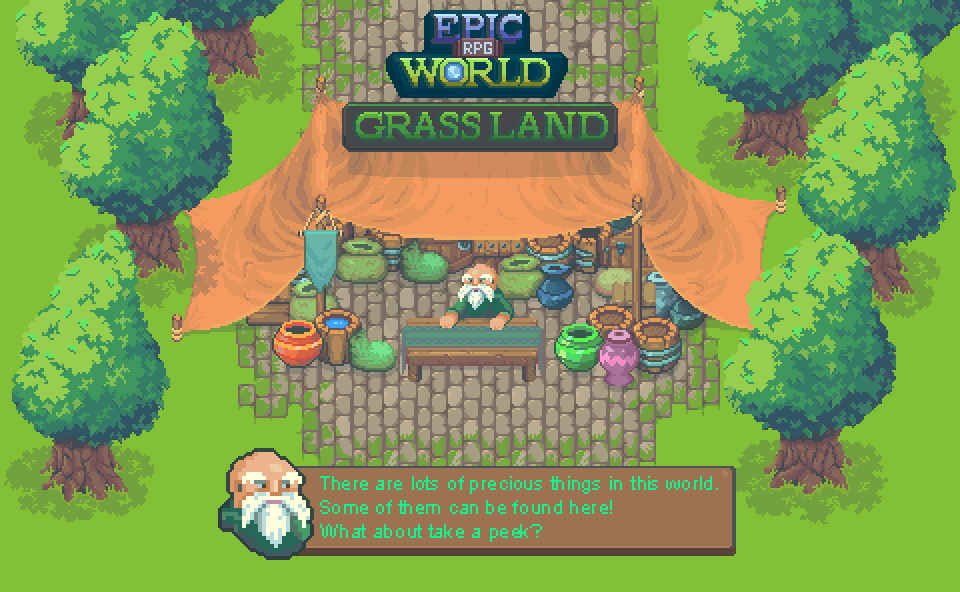 Epic RPG World Pack - Grass Land
Quick note about fixes, next update and other packs
---
Hello guys!
This is a quick update about the Grass Land and other packs. The version 1.3.1 was release because I spotted some mistakes I've made in some props, so all you need to do is download the new version and replace the files of the version 1.3. The last* content update remaining in the roadmap for this pack is yet to be released because I'm busy with new jobs and with the asset Cemetery. That being said, I don't have a especific date for the update 1.4, but I believe It'll take about 1-2 months.
*It is the last update planned but, as stated in the store page, I'm open to suggestions.
As always, thanks for your support!

Files
EPIC RPG World Pack - Grass Land V. 1.3.1.rar
10 MB
Sep 21, 2021
Get Epic RPG World Pack - Grass Land