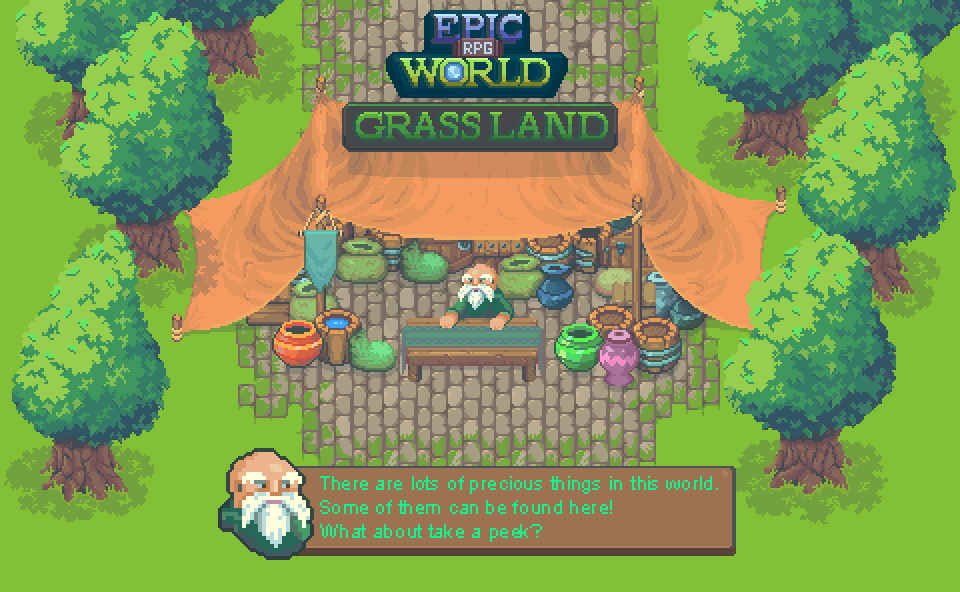 Epic RPG World Pack - Grass Land
New animations, new enemy and UI elements
---
Hello! Time for another update!
This time I've finished the character animations and added a new enemy with all animations. Initially I would just introduce the enemy design and an Idle animation and then finish everything for the next update but, since I'll focus on the Cemetery pack, I decided to take a bit longer and release everything now. I also added a bunch of new UI elements.
➥ Character animations are now complete ( Idle, Run, Combo attack with 3 swings, swing 1 and 2 as single attacks, Hurt and Death)
➥ New enemy with all animations (Idle, Run, Light Attack, Heavy Attack, Hurt, Death)
➥ More than 100 UI elements. Skill/Slot frames, Windows, Tabs, Life Bar, Scroll, Animated Portrait for both NPCs (Vendor tent and Blacksmith), Xbox and Keyboard Buttons, Target Indicator for gamepad users and more.
The next update for this asset will happen after the first update of the next Cemetery pack, which I will start working on it withing 2 days from now and I should take about 1 month and 2 weeks to finish and 1 more week to release its first update.
Thanks for the reading and I see you in the Cemetery Pack.
❤️ Thank you for downloading EPIC RPG World - Grass Land ❤️
Files
EPIC RPG World Pack - Grass Land V. 1.3.rar
10 MB
Jul 20, 2021
Get Epic RPG World Pack - Grass Land