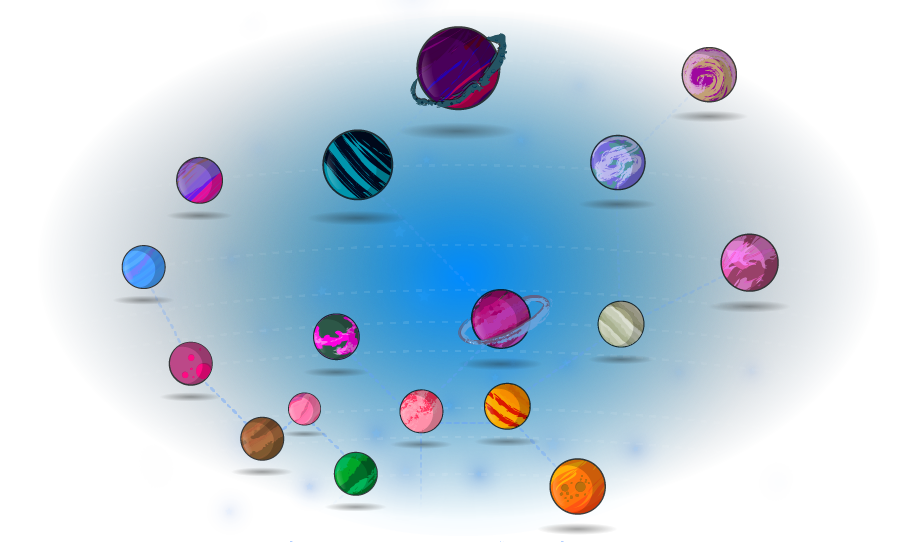 FREE Space Asset Pack
A downloadable Space Asset Pack
⭐ This FREE Space Asset Pack includes several planets, UI elements and a SpaceX Starship.
⭐ About the Asset

➥This asset is a bunch of graphics I did for a game that never became a thing so I'm releasing it as a free asset pack so It can be helpful for someone.
⭐The Asset

✅ 41 Planets
✅ 37 UI elements (Buttons and Icons)
✅ 1 Starship (based on SpaceX vision of their future rocket)
✍️ ABOUT THE LICENSE

➥The assets are free for personal and commercial use in your project. ➥You can modify the asset at your wish. ➥The only limitation is that you can't resell this asset as an asset itself, modified or not (if you have any doubts, feel free to ask in the comments below) ➥Credit is not needed but much appreciated.
👋 CONTACT

Follow me on Twitter @RafaRPM_ for future updates and new assets
https://twitter.com/RafaRPM_
Thank you for downloading this asset! See my other assets here!

Comments
Log in with itch.io to leave a comment.
I used the space-ship and coin sprites for my Google Play game.
Thank you!
I'm glad this asset was helpful for you buddy. I plan to release more free stuff but It'll take a while.
I wish you success with your games, It's a long ride but a nice one!
I love the cute sprites! Thank you :)
These planets are really cute can I use the for something other than a game? Like probably as avatar, in a video or in some other type of application perhaps.
I'm glad you liked it. You are free to use anywhere and for any purpose, you just cannot resell the asset itself, modified or not.